Posted on Monday, June 14, 2021 01:09 PM
Replacement of sidewalks and boulevards on Broadway – Howard Wray of Triton Engineering provided an overview of the replacement of sidewalks and boulevards on Broadway from John Street to Third Street. Discussion about the project included issues on the proposed timing of the project, i.e. fall of 2021 or delaying until spring or fall of 2022, the type of materials used, tree planting and placement of bike racks.
Shelley Wishart presented a petition signed by 62 businesses asking that the Broadway...
Posted on Monday, June 14, 2021 01:08 PM
Dissolution of Orangeville Hydro Services Inc. – Orangeville Hydro Services Inc. (OHSI) was incorporated in September of 2000 and is a separate entity from Orangeville Hydro Limited (OHL). The Town of Orangeville is the sole shareholder of OHSI. Since the corporation's establishment in 2000, the OHSI has had no business activity or owned any assets. Council resolved to authorize staff to take necessary proceedings for the dissolution of the corporation.
Audited 2020 Financial Statements – Council...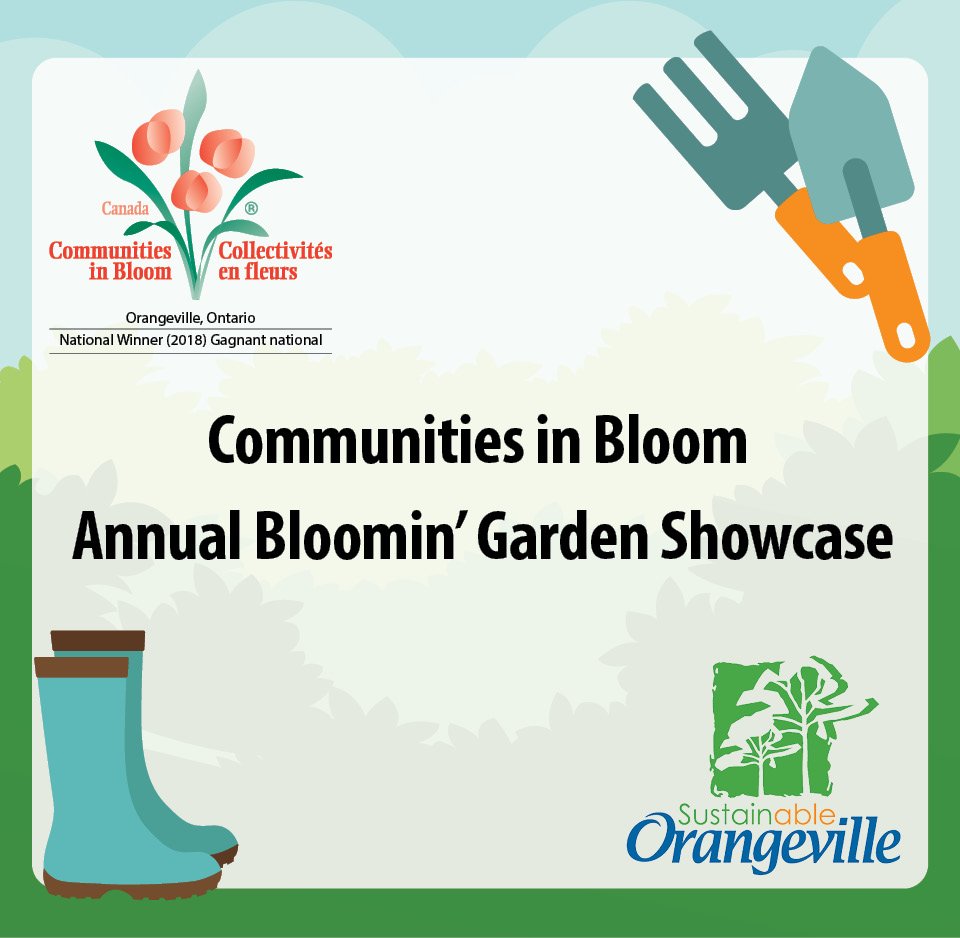 Posted on Monday, June 14, 2021 09:55 AM
Sustainable Orangeville is inviting residents to show off their gardens as the popular garden showcase event returns this summer. This year will mark the sixth year for the fun competition, as last year the event was not held due to COVID-19.
With eight different categories in private, public or business gardens, there are plenty of opportunities to participate. The event begins June 14 and runs until July 7.
The event offers prizes and bragging rights for Orangeville's gardeners and property owners....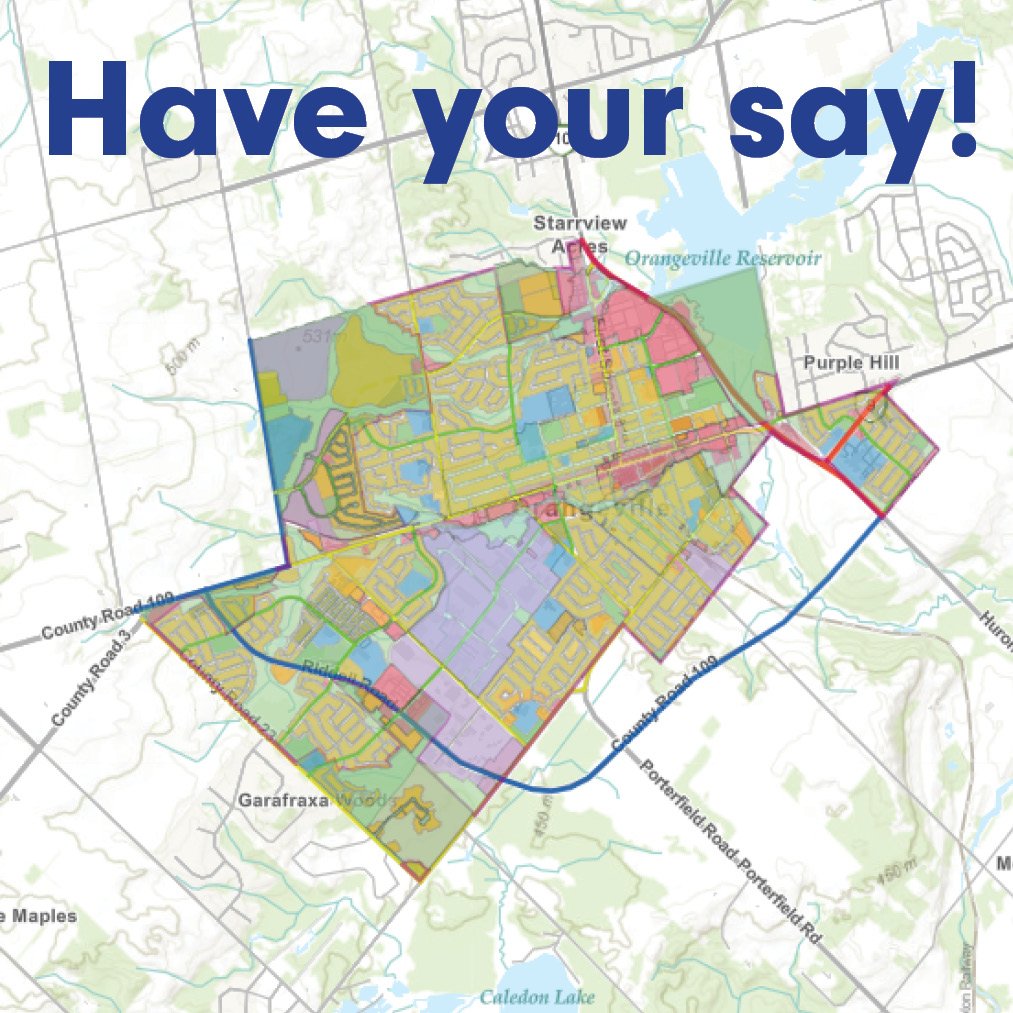 Posted on Monday, June 14, 2021 08:15 AM
The Town of Orangeville is preparing a new Community Improvement Plan (CIP) to facilitate and encourage economic growth, sustainable development, and enhancement of underutilized areas. The Town has retained Sierra Planning & Management to consult and prepare the CIP.
A Community Improvement Plan is a tool available to municipalities under the Planning Act to facilitate revitalization and redevelopment efforts in a defined area(s). CIPs enable municipalities to establish grants, loans,...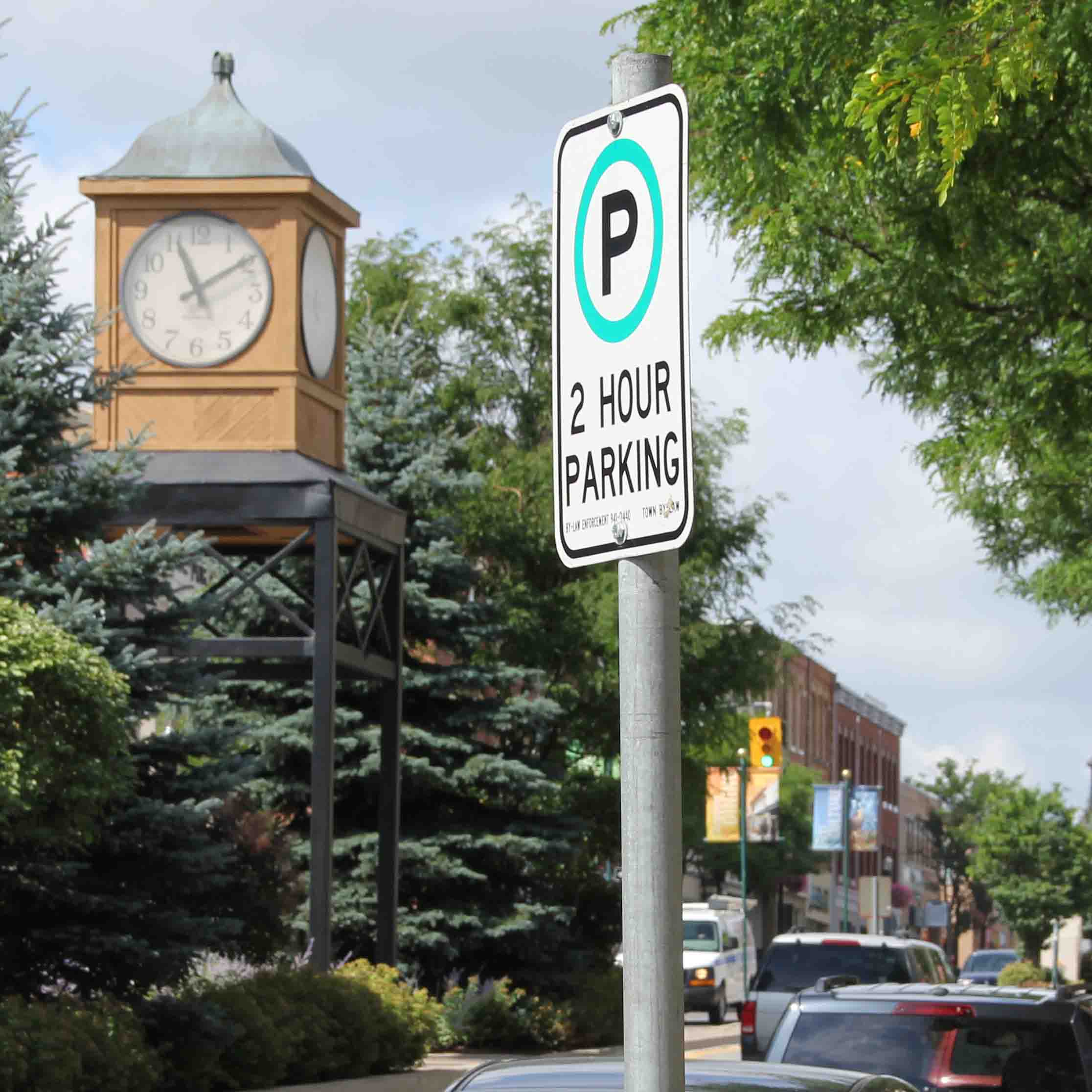 Posted on Thursday, June 10, 2021 04:05 PM
The Town of Orangeville would like to remind motorists that two-hour parking is enforced to ensure short-term availability of spaces for shoppers and visitors as Ontario prepares to reopen following the two-month shutdown. The two-hour parking is on several streets and parking lots in the downtown core.
Orangeville Council had implemented a moratorium on downtown parking enforcement as a form of pandemic relief but that ended on April 1, just days before the provincial shutdown was announced.
With...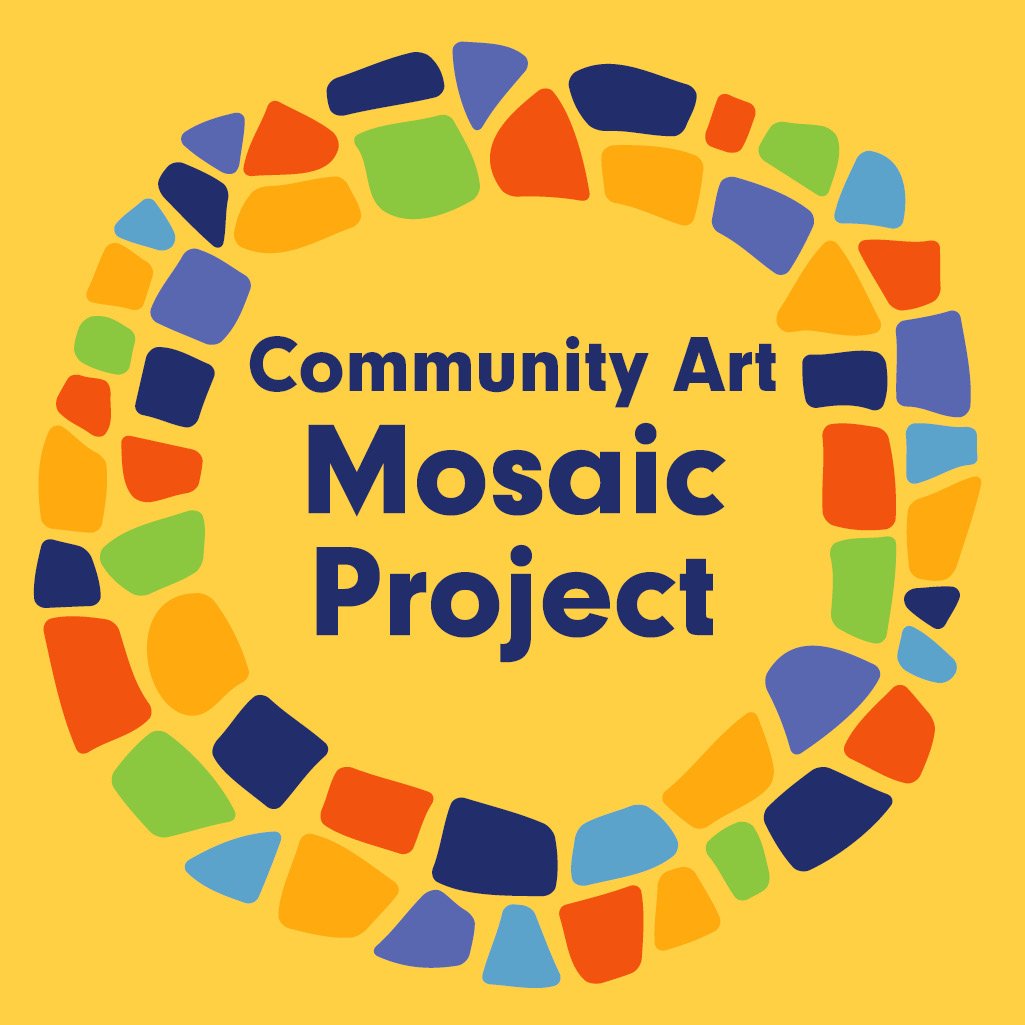 Posted on Thursday, June 10, 2021 08:49 AM
To celebrate Canada Day, the Town of Orangeville is inviting Orangeville residents to participate in the creation of a legacy art project. The Town has commissioned Mural Mosaic, an Edmonton-based arts group, to design a mosaic mural showcasing the historic charm of Orangeville.
The mural will be made up of approximately 500 tiles – each a unique hand-painted image – that when combined together create an overall design. The 8-foot by 12-foot ft. mural will be installed at Town Hall upon completion.
"Due...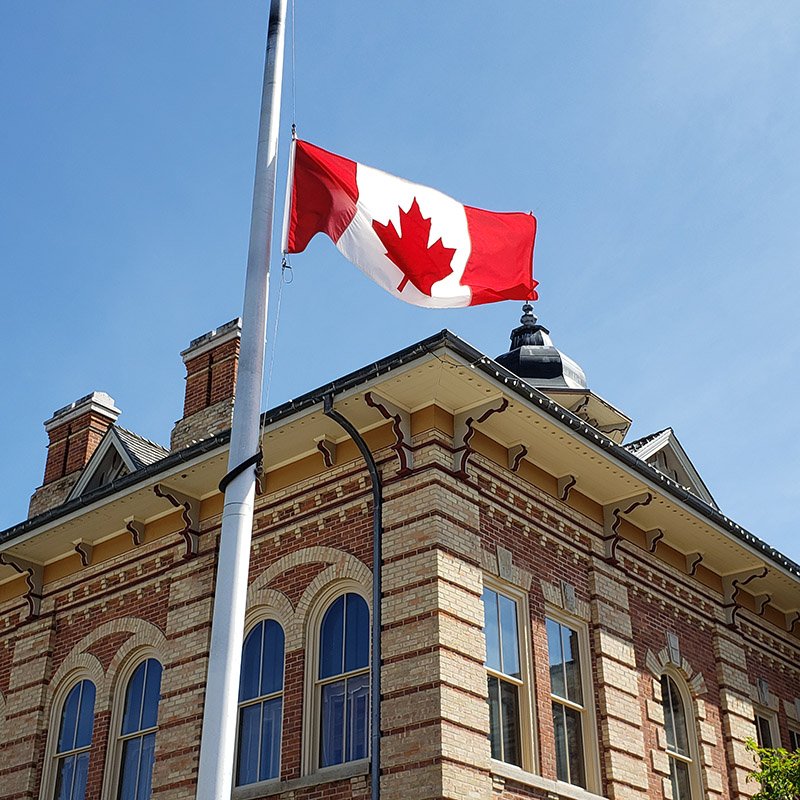 Posted on Wednesday, June 09, 2021 01:55 PM
The Town of Orangeville will keep flags lowered at municipal buildings until noon on Friday, June 11, as a sign of collective mourning for family members targeted and killed in London, Ontario.
Salman Afzaal, 46, his wife Madiha Salman, 44, their daughter Yumna Afzaal, 15, and Salman Afzaal's mother Talat Afzaal, 74, were killed after a truck struck them while they took an evening walk.Police are calling the hit-and-run incident a hate-motivated attack. They are said to have...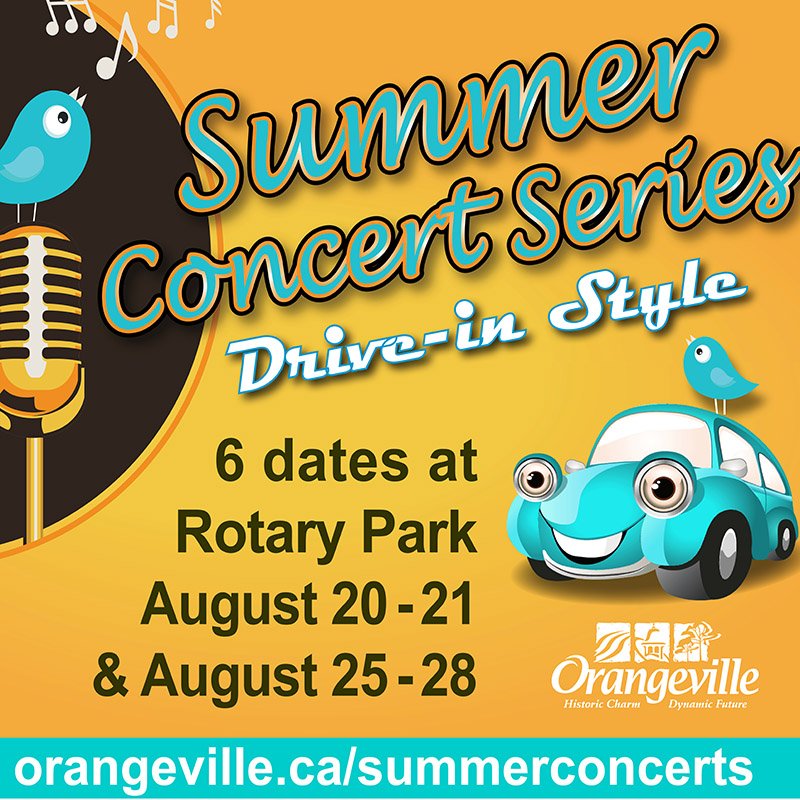 Posted on Tuesday, June 01, 2021 05:46 PM
The Town of Orangeville will be offering the second Drive-in Summer Concert Series in August, with tickets going on sale June 8. Orangeville Council approved the 2021 event as part of the annual operating budget. An exciting line-up of concerts is planned for the end of August. Performances are set for August 20-21 and 25-28 through advance online ticket sales with MyFM 101.5 as the media sponsor. The drive-in concerts will be on stage in the parking lot at Rotary Park, with a limited...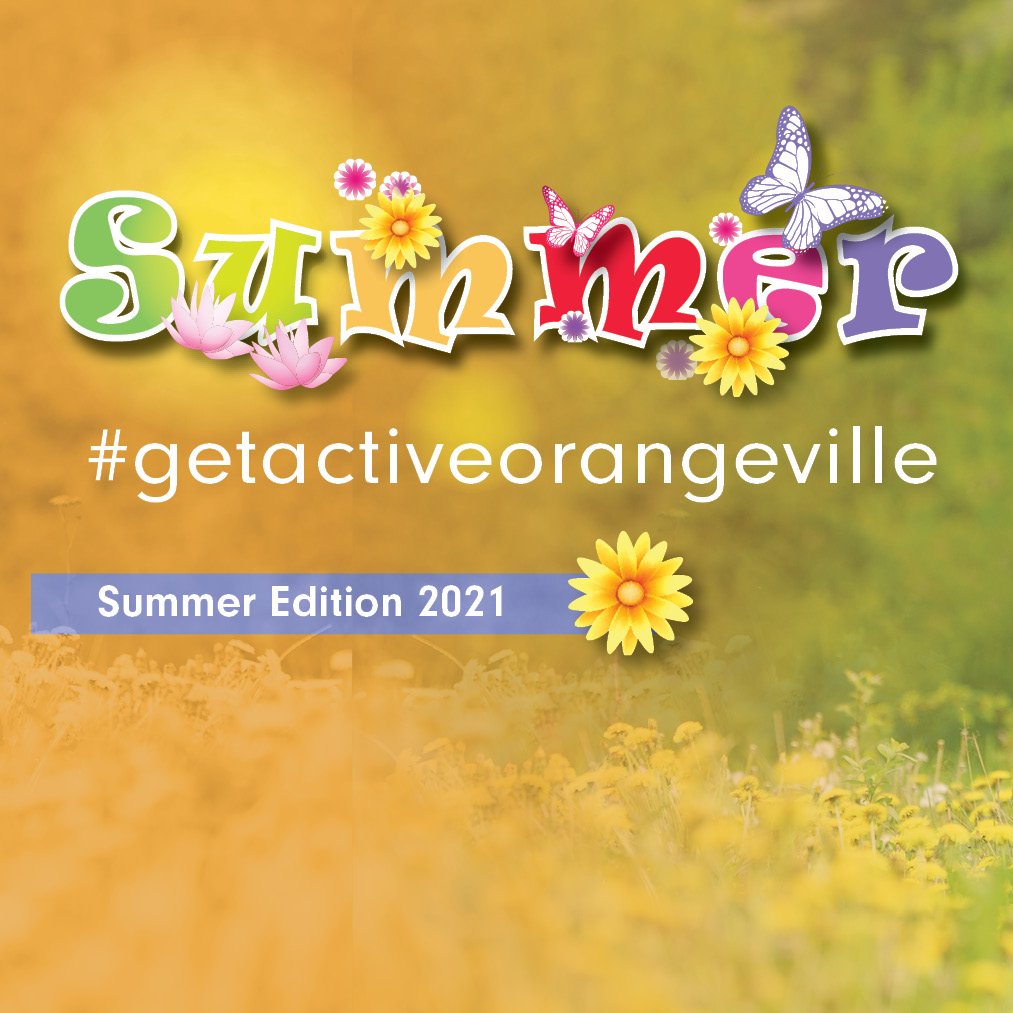 Posted on Monday, May 31, 2021 02:49 PM
Looking for fun events and activities to do right in our great community of Orangeville? Check out the Summer Get Active events and activities. The Recreation & Events Division and the Orangeville Public Library are offering some great activities this summer. The Summer Get Active activities can be found online at www.orangeville.ca/get-active.
"There are so many great ways to stay active this summer and enjoy some great activities right here in Orangeville," said Mayor Sandy Brown....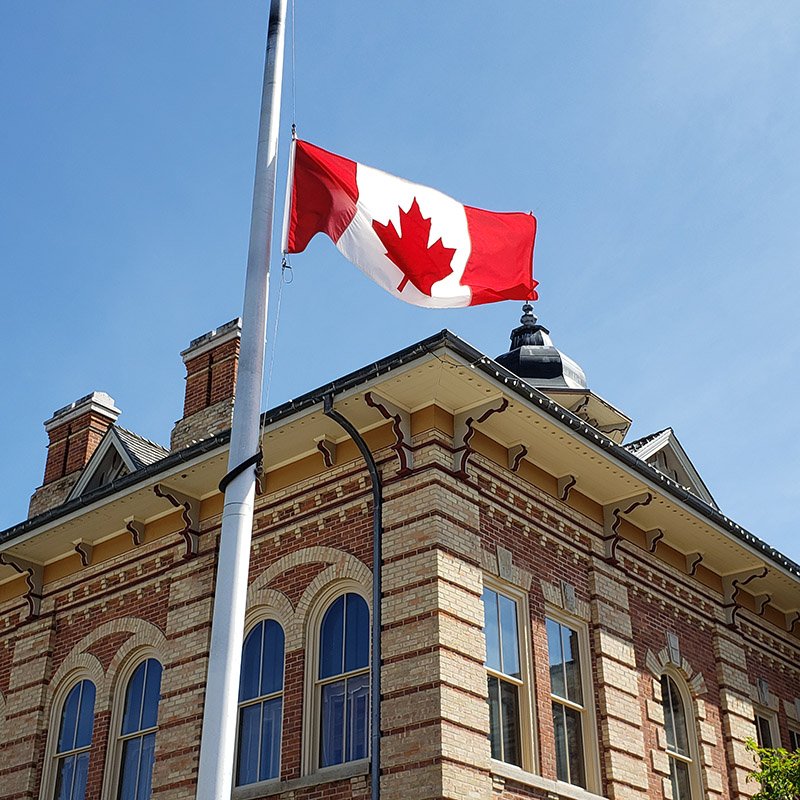 Posted on Monday, May 31, 2021 12:07 PM
Flags at Town of Orangeville facilities have been lowered as a sign of collective mourning of the remains of 215 children found at the site of a former residential school in Kamloops, British Columbia.

Flags on all federal buildings are being flown at half-mast and communities across the country are dedicating tributes to the Indigenous children who never made it home.
"It's a time of national mourning and acknowledgement," said Mayor Sandy Brown. "We look forward to a full and open investigation...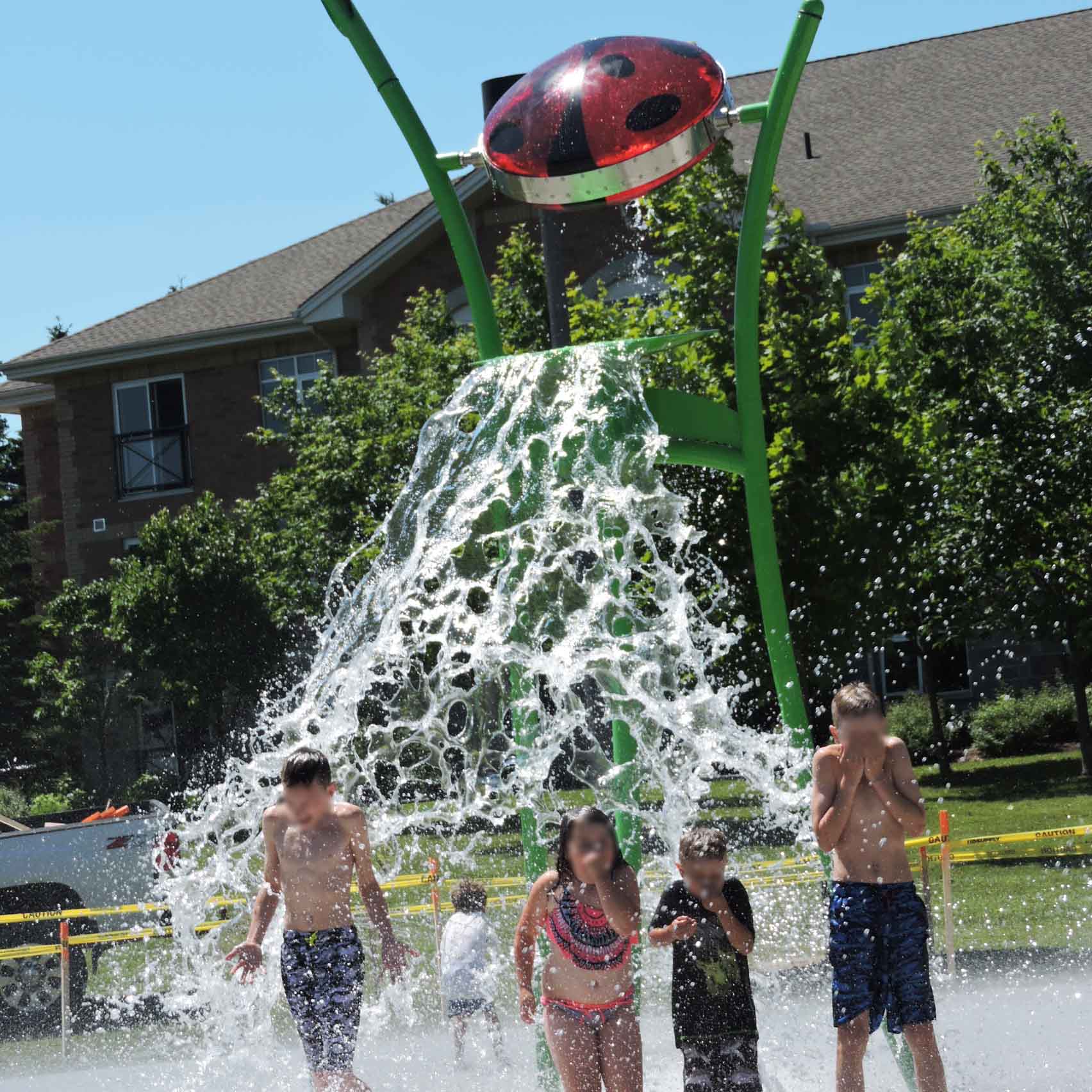 Posted on Thursday, May 27, 2021 03:05 PM
The Town of Orangeville is working to open splash pads at Fendley and Everykids parks on Friday, May 28 at 10 a.m. The splash pads will operate daily from 10 a.m. to 7 p.m. every day of the week until the fall closure.
Following the provincial announcement that splash pads could re-open on May 22, the Town has worked with Public Health to identify and satisfy their requirements for a safe re-opening. These popular recreation amenities will have some rules related to the COVID-19 pandemic. Some of...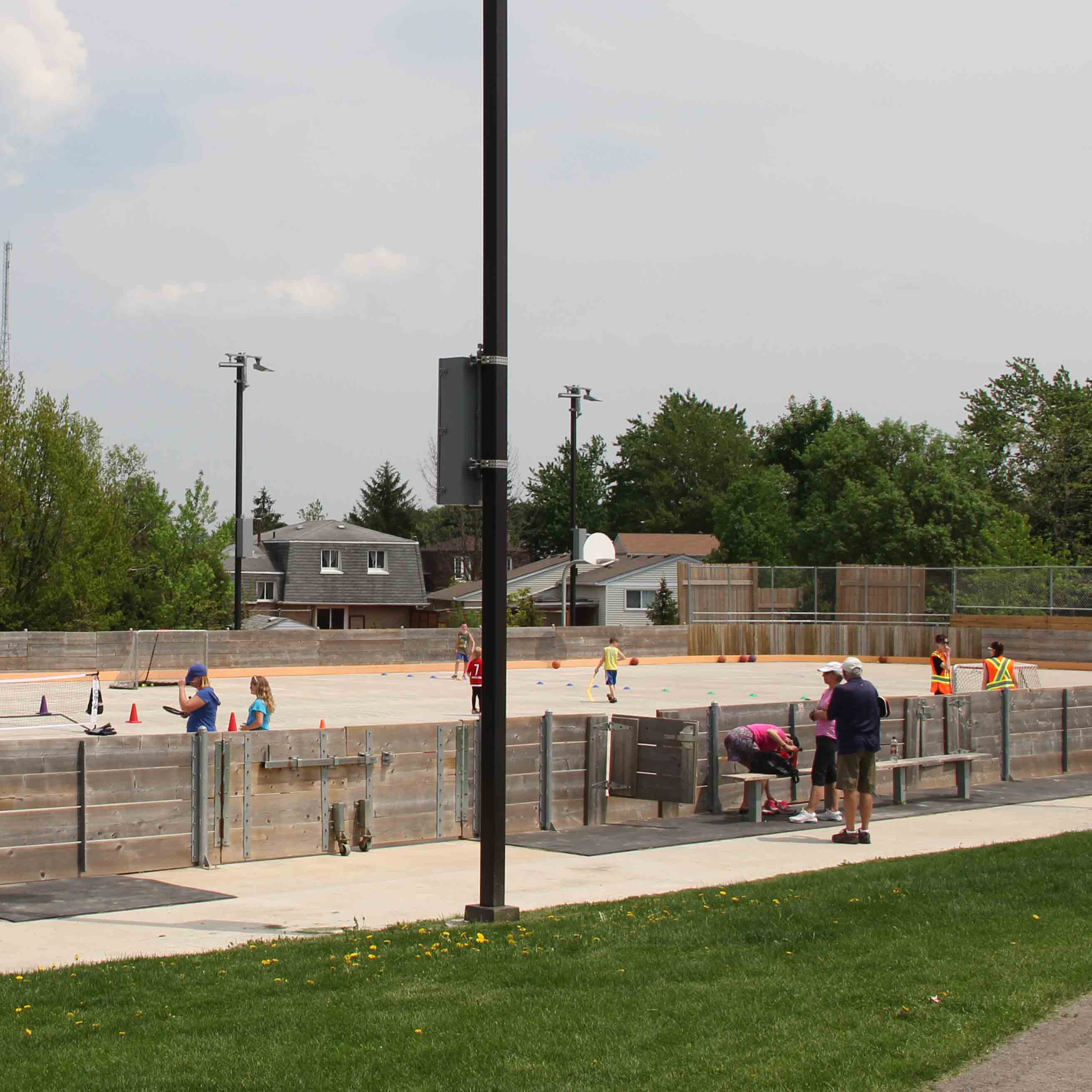 Posted on Friday, May 21, 2021 03:41 PM
Following the provincial announcement about opening outdoor recreation amenities, the Town of Orangeville has confirmed that outdoor facilities covered in the current reopening announcement will be ready for opening on May 22. This includes sports fields (ball diamonds, soccer fields), skatepark, tennis courts, multi-purpose pads which are used for basketball, pickleball, etc. Parks crews have been checking all locations to ensure appropriate signage is in place. Please note that some...